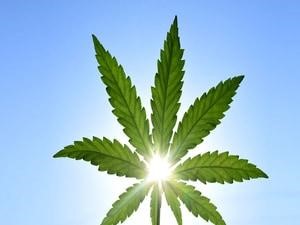 Medicinal Cannabis: Women suffering from menopause often experience several unpleasant symptoms. These symptoms include vaginal dryness and decreased libido. As women age, their reproductive systems become less effective, leading to menopause.
Medical marijuana has the potential to help women with these unpleasant symptoms. It contains THC, a cannabinoid found in cannabis that has been found to lower the core temperature of the body, which in turn will lead to fewer hot flashes.
The effects of cannabis on menopause are controversial, but there is a growing body of evidence that the herb can alleviate the unpleasant symptoms. For example, a study conducted on women veterans enrolled in VA health care in Northern California found that women who used cannabis were 20% more likely to have sex.
This suggests that cannabis may be an effective treatment for menopause in some women. However, more research needs to be done to determine whether it is beneficial to the symptoms.
Studies have shown that cannabis can alleviate the symptoms of menopause in women. This is based on the findings of the Midlife Women Veterans Health Survey, a large observational study involving women enrolled in VA health care in Northern California.
Data was collected from March 2019 to May 2020. In the study, women who reported experiencing hot flashes and night sweats were more likely to use cannabis. It's not known exactly how much cannabis a woman should take, but the study shows that the use of cannabis may help women overcome the symptoms of menopause.
Medicinal cannabis has the potential to ease the symptoms of menopause in women. It interacts with the endocannabinoid system in the body, which is linked to mood and appetite.
The endogenous cannabinoid anandamide – named after the Sanskrit word for "bliss" – acts as a receptor for the hormone serotonin. When the body does not produce enough of this chemical, it may lead to other unpleasant symptoms, including hot flashes, fatigue, and anxiety.
The research into cannabis and the benefits of cannabis for menopause is in its initial stages. Although cannabis has several health benefits, it is illegal in many states and requires careful consideration to be used. Because of this, it is still illegal in many places.
Moreover, no peer-reviewed studies have been conducted with human menopausal women. CBD, a compound found in the plant, has been shown to be effective in treating depression in mice.
There are a few diverse types of cannabis for menopause. One of the most popular methods of consumption is smoking weed. It provides instant relief and is easy to monitor dosage.
But the study also showed that women suffering from menopause who are suffering from insomnia had better sleep. Another method is using topicals that contain THC and CBD for menopause. Both methods are highly effective for calming the body during menopause.
References:
estrogen-deficient conditions.
https://pubmed.ncbi.nlm.nih.gov/33233803/
https://www.endocrineweb.com/cannabis-menopause
Further research