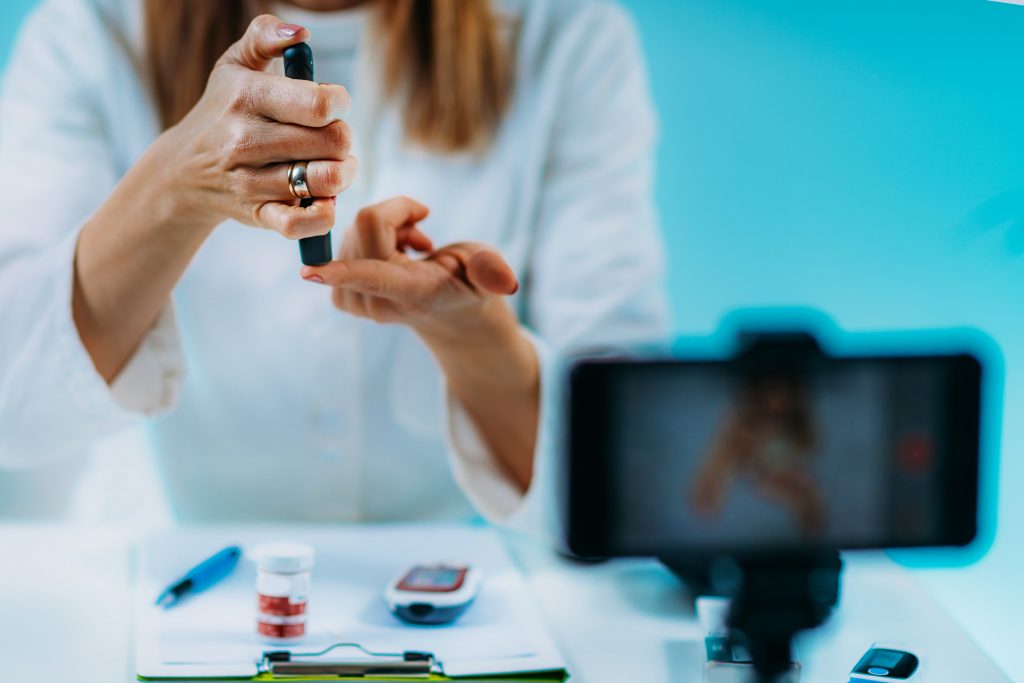 With the quality of health being something that is never to be compromised, the health industry has only kept on increasing with time. Amidst the spread of the Coronavirus, the world has now started valuing health even more. This is because the Coronavirus led to people being stuck in quarantine and didn't allow them to be able to visit hospitals on their own.
In addition, the Coronavirus worked on restricting people from meeting their loved ones, owing to which the implementation of a digital system of ensuring one's health was inevitable.
With the recent pandemic, we are more and more aware of how offering services proves to be an issue in terms of distance and or other obstacles. This calls for the health industry to form a way of offering its services in a way that is much more accessible – hence the introduction of telehealth.
Through telehealth, you can even get a prescription online, if needed – making it all the more beneficial.
What is Telehealth: How Does it Differ from Traditional Health-Related Services?
As of right now, the telehealth industry is one that is worth billions, at the very least. Telehealth refers to the usage of electrical appliances and or modern technology to convey medical information to the patients.
In today's era, most hospitals are now catering to telehealth, meaning that you can easily attain any medical information via online means.
Gone are the days when you had to visit the hospital yourself and get checked by a doctor in person. Now, you can work on mentioning your symptoms or interact with your doctor using virtual means. By doing so, you can work on eliminating any issues related to time or distance.
In terms of traditional health-related services, you're expected to call in beforehand to book an appointment first. Afterwards, you may be expected to come in for the appointment yourself and before due time.
Even though this may sound very systematic and well-organized, this proves to be an issue for several people since the world is ever-changing and certain issues are bound to occur from time to time. The idea of offering telehealth services is truly revolutionary and is expected to be even more advanced in the times to come.
Is Telehealth a Possibility in Today's Time?
Indeed, telehealth has been converted into reality and is not implemented by hospitals, including Phenix Health in Australia. The Australian-based clinic is also Australia's Highest Quality Virtual GP Super Clinic. This means that the clinic caters to any concerns that the patients have in regards to their health via online means.
What's even more intriguing to note is that Phenix Health, for one, can help you diagnose your symptoms virtually, after which they can deliver your medication to your home. This makes the process much easier for patients since they aren't forced to make numerous visits to different hospitals.
Why is Telehealth in Demand?
The growing demand for telehealth is primarily due to one of two reasons. First and foremost, it is widely accessible for people living in a country. For instance, if you're in Australia and are unable to go to a doctor due to any potential deadlines and such, you can get a prescription online.
Telehealth will not only help you save money but also countless hours of waiting due to lines that seem to go on forever.
More and more hospitals and or clinics are now looking into the potential that telehealth poses to offer, which is why more hospitals are now offering virtual services. Simply book an appointment on a hospital's site and get treated by an expert without even having to leave your home.
What are the Benefits of Telehealth?
In terms of the benefits that telehealth services seek to offer, there are numerous benefits, to begin with. The telehealth industry currently accounts for more than 17.6 billion dollars, which is only expected to grow further. Owing to the massive success attained by the industry, in particular, some of the various benefits are explained below:
Higher Accessibility
Telehealth services have made healthcare more accessible than ever before. Now, you don't even need to leave your home if you wish to get a check-up from a doctor. You simply need to log on to the service provider's site, pay the intended dues, mention your symptoms and get a prescription online there and then.
However, it may be important to note that even though the industry is booming, these services aren't offered by every single hospital out there. Nevertheless, out of the various hospitals in Australia, one of the primary providers of this service is none other than Phenix Health.
Getting Your Very Own Prescription Online
Owing to virtual healthcare services, you are now able to get a prescription online based on whatever your diagnosis happens to be. If you aren't able to express your symptoms on the site, you can also book a virtual appointment with a doctor.
Easier Method of Booking Appointments
With telehealth services on the rise, the method of booking appointments has been made all too easy. Now, you needn't make repetitive calls to a hospital just to be told to wait for a considerable amount of time. Using the telehealth service provider's website, you can book your appointments directly.
Added Access to Specialists and Experts
One of the major problems when it comes to healthcare is that there aren't enough specialists to go around. A recent study showed that there are only around 47 to 50 specialists for every 100,000 individuals in the United States.
However, with the usage of telehealth services, it's now much easier to get in touch with a specialist. You can meet these specialists virtually and are able to discuss any concerns you have firsthand.
Conclusion
With regards to telehealth services, the bottom line is that the industry might still need to improve over the course of the next few years at least. Even so, it's still important to note that several hospitals are making a decent amount of progress and are seeking to avail telehealth services all over their respective countries.
It's only a matter of time, though, before we start seeing doctors catering to patients on a global level.